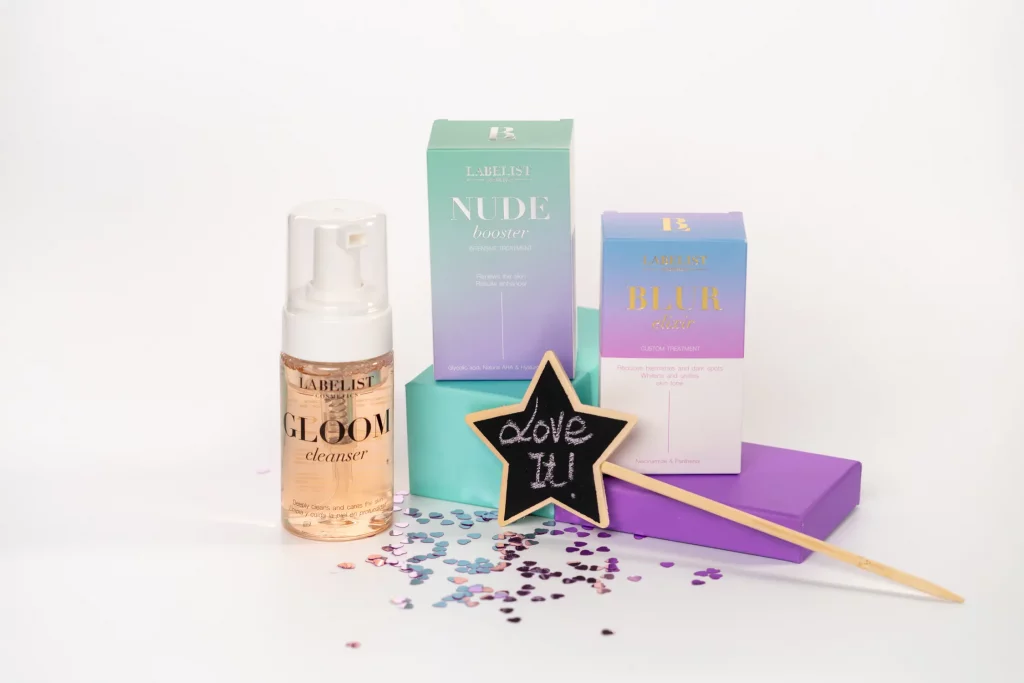 Our products are carefully designed to positively impact human health, the environment and society. The formulas are minimalist, simplified with pure and reliable ingredients. The additives are minimal, those necessary to guarantee the maximum effectiveness of each product. They are not tested on animals (Cruelty-Free) and do not contain the following ingredients considered harmful: SLS, SLES, parabens, formaldehydes, non-hydroquinone phthalates…
These are the essential cosmetics to start any beauty routine. They are designed to cleanse, moisturise and protect the skin. Of daily and/or continued use all year round. You achieve a balanced skin with a fresher and youthful appearance.
These cosmetics offer personalised treatment according to the needs of the skin. Each skin is unique and so are its needs. Our proposals include products to illuminate the skin, even the tone or erase spots, reduce imperfections and prevent or smooth fine wrinkles. Their recommended use is for a minimum of 3 months.
These are cosmetics that renew and/or revitalise the skin in record time. They intensively provide the extra vitamins and/or acids the skin needs in times of stress or fatigue. Their recommended use is for a minimum of 1 month.
¿Dificultades para seleccionar tus cosméticos? ¿No sabes qué regalar? No lo dudes y escoge o regala Labelist. Es mucho más que un tratamiento: es bienestar, ilusión y resultados.
Te ofrecemos 4 kits. Cada uno cubre una necesidad e incluye los productos básicos para un buen ritual de belleza: limpiar & hidratar & tratar. Todos merecemos dedicarnos unos minutos. Disfruta o regala ese tiempo de dedicación a uno mismo. ¡brilla y/o haz brillar como nunca!