Easy and fast skin care for all skin types.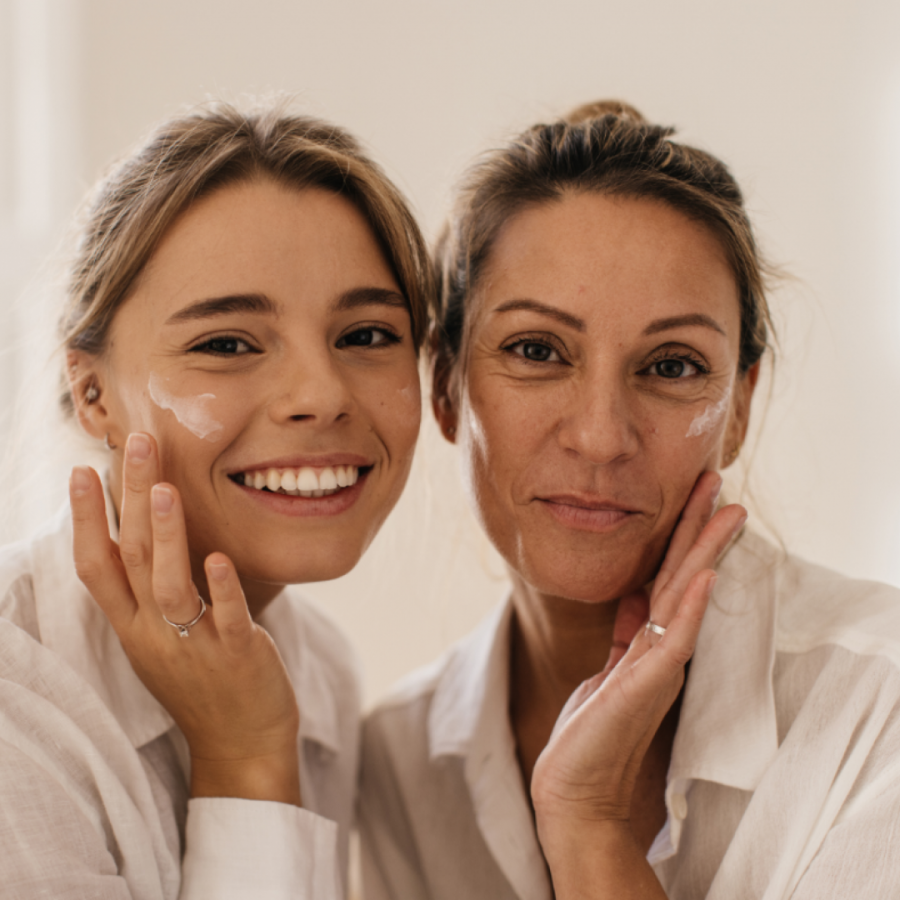 Labelist teaches you how to listen to, treat and care for your skin providing the precise and necessary ingredients at each moment and vital stage in a simple and easy manner. Welcome to the Labelist universe, where knowledge (R&D), quality and efficiency get together to breed a line of products for responsible skin care.
Nobody enjoys wasting time. Neither does your skin.
We are Espe and Montse, two enthusiastic pharmacists and colleagues. We are passionate about chemistry, pharmacology, cosmetics and wellbeing. We are relentless workers, (EXTREMELY) challenging and optimistic.
We have been in the world of medical cosmetics for many years now, researching skin quality, its concerns and needs, formulating products with the active ingredients which will help rebalance your skin and developing the routines you need to apply to achieve an awesome skin.
In 2019, overwhelmed by the amount of unproven information on cosmetics, we saw the need to tell the world the reality of this universe and debunk false claims about the products available on the market. For this reason we created Labelist, a range of products based on effective ingredients, with tested quality and efficacy. 😊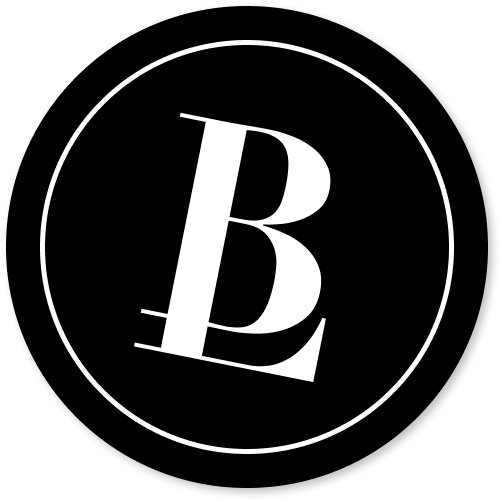 Life is complicated enough,
taking care of your skin must be
Amazingly Easy.
Providing the knowledge and tools so you become the only responsible party for your skin care.
Promoting conscious consumption. We believe in sustainability without leaving science and technology aside.
Evaluate tendencies in a critical and objective manner.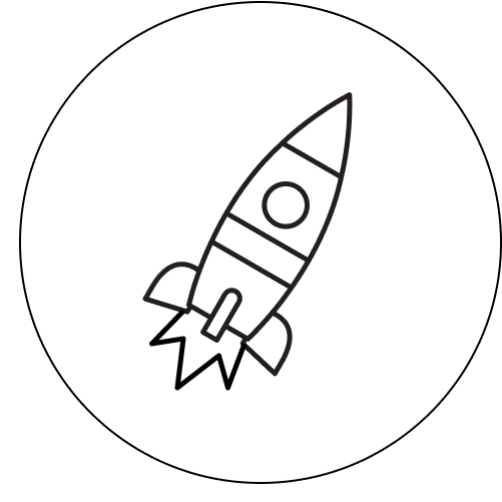 Promoting skin care to be both physically and mentally healthier.
Contributing positively in the relationships between people by means of skin care.

Rigor
Practicality
Effectiveness
Empathy
Personalization
Honesty
Transparency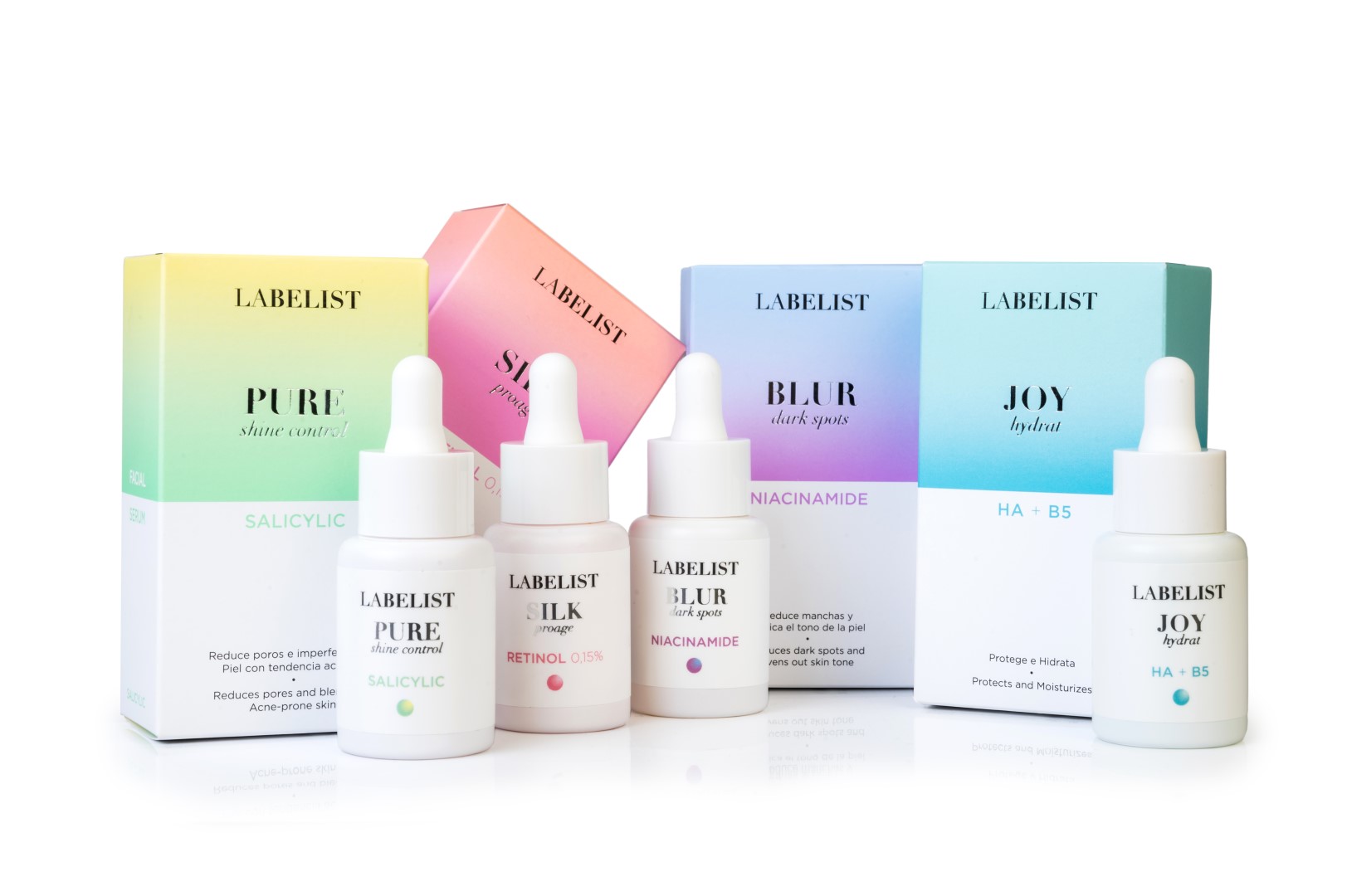 Specific vegan formulas for every need.
Accurate selection of ingredients with a high percentage of biotechnologically combined active ingredients.
Proven efficacy and safety studies.
Products developed and manufactured in Barcelona following GMP (Good Manufacturing Practices) and ISO22716.
Try them and share your experience with us! 😉
Products free of silicones, parabens or microplastics. The packaging is recyclable or reusable. The cardboard has FSC forest certification. This guarantees that it comes from a forest that has been managed, evaluated and certified according to social, economic and environmental standards. And for maximum transparency, we state clearly the composition on the label. Our aim is to ensure that consumers are fully informed.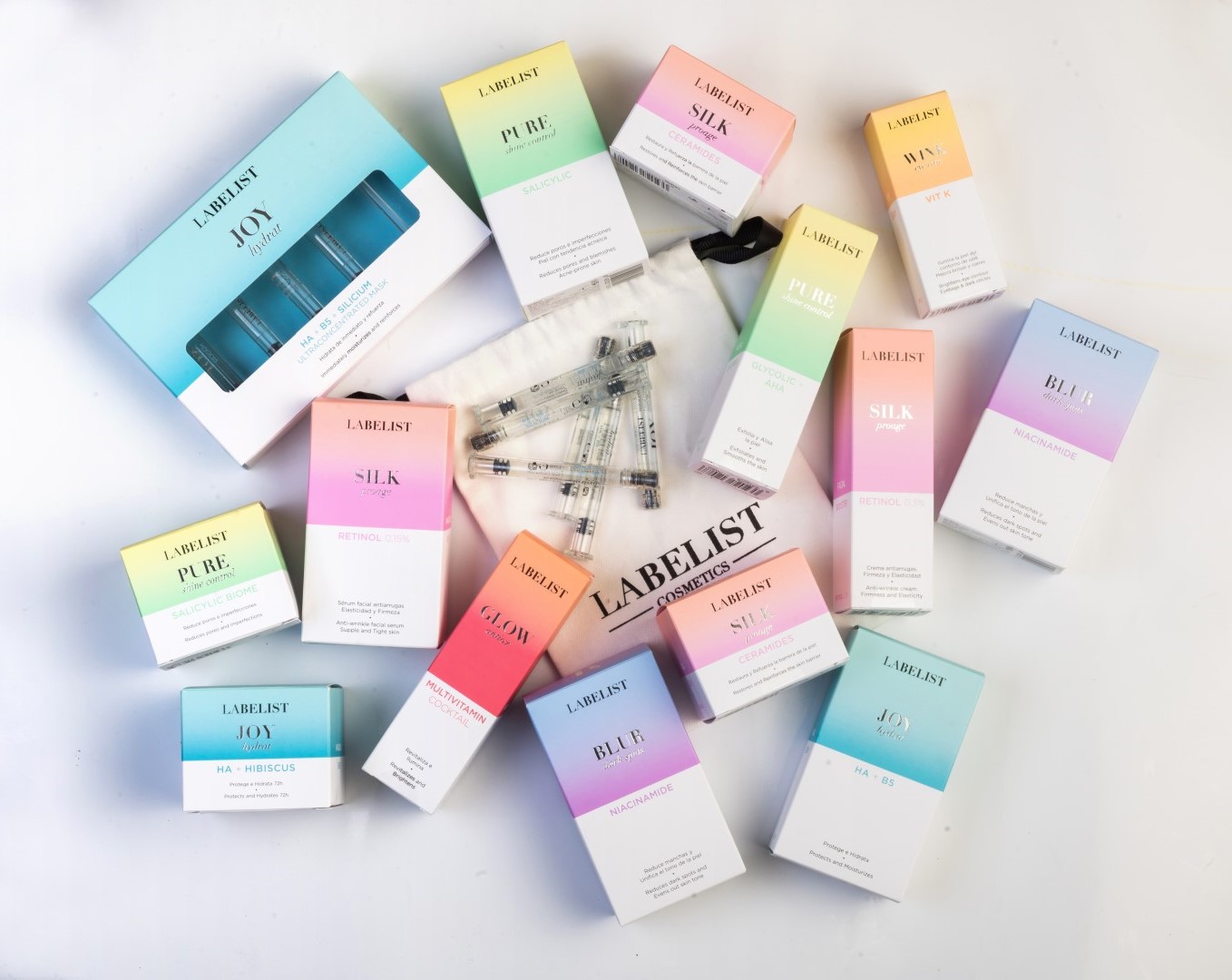 Join the Labelist challenge!
Amazingly easy
Discover your
skin's needs with 3 simple steps
Remember, immediate results. 😉