Easy and fast results for all skin types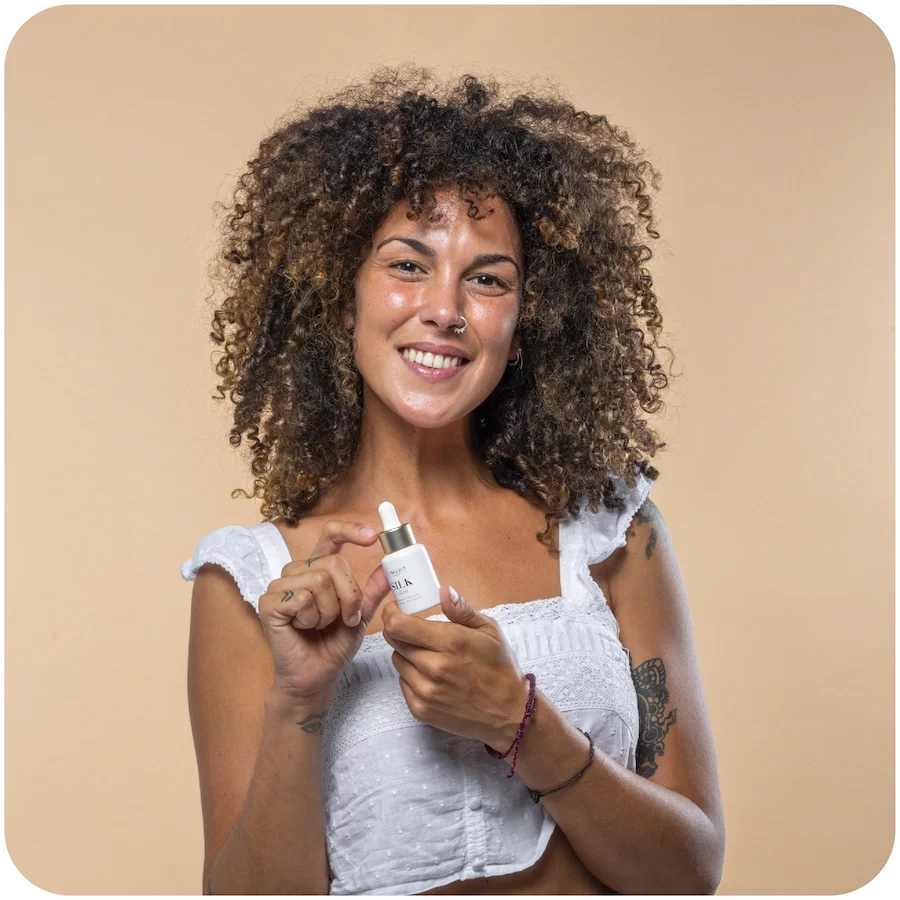 Labelist is a beauty concept that offers simple and efficient solutions for real people.
Our innovative formulas optimize your beauty routine. Science is the starting point through a successful selection and combination of active ingredients.
Our products are developed and produced in Barcelona, Spain. They are pleasant to apply and easy to combine. They look after your skin and combat any skin concerns. Furthermore, their results are visible and fast.
All in all, if you are concerned about results, Labelist products are meant for you.
Labelist simplifies beauty
Two enthusiastic pharmacists, truly passionate about cosmetics and well-being, but, above all, industrious, challenging and strongly optimistic. We have devoted many years to the study of skin conditions, market research and to develop products that improve the skin texture and comfort.  
We consider real beauty feeling at ease with oneself alongside virtues and flaws. We champion the need to look after and pamper oneself, with no obsession.
Our dream now is putting our experience at your service and offering you advice. Will you let us help? 😊
Achieving


glowy

skin with
a simple routine
Add positively to people's relationships throughout health care.
Contribute positively to relationships between people through health care.
Rigour. Excellence.
Common sense.
Fun working. We are enthusiastic, passionate and optimistic.
Sustainability and commitment.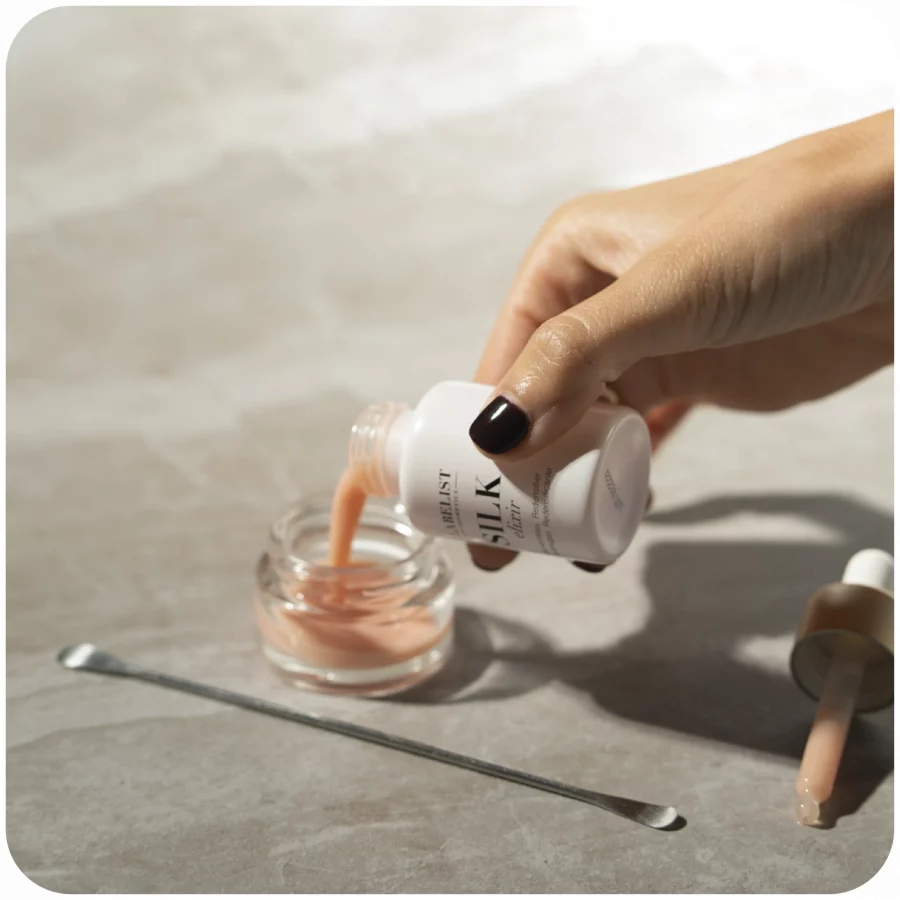 Our products are carefully designed to have a positive impact on human health.
The selection of chemical ingredients is extremely thorough and meticulously examined.
In each case, we contemplate which ones are the most efficient and optimum.
The formulas have maximum percentages of active ingredients to make the products use safe all year round.
Their development beats common restrictions of combination i.e. Niacinamide together with Vitamin C.
They can be used with no worries. They are free of harmful ingredients that can damage the skin. They do not contain parabens, sulphates (SLS/SLES), formaldehydes, phthalates or GMOs among others.
They combine synthetic and natural products. Natural ingredients derive from sustainable sources.
Their textures are light, easily absorbed and silky. Their pleasant scent completes the sensory experience.
Try them and tell us about your experience! 😉
Our packaging can be either recycled or reused. The cardboard is FSC – product verified as being made from 100% recycled content according to Forest Stewardship Council rigorous standards.
For greater transparency, the composition is transcribed on the label. Our goal is keeping our customers fully informed.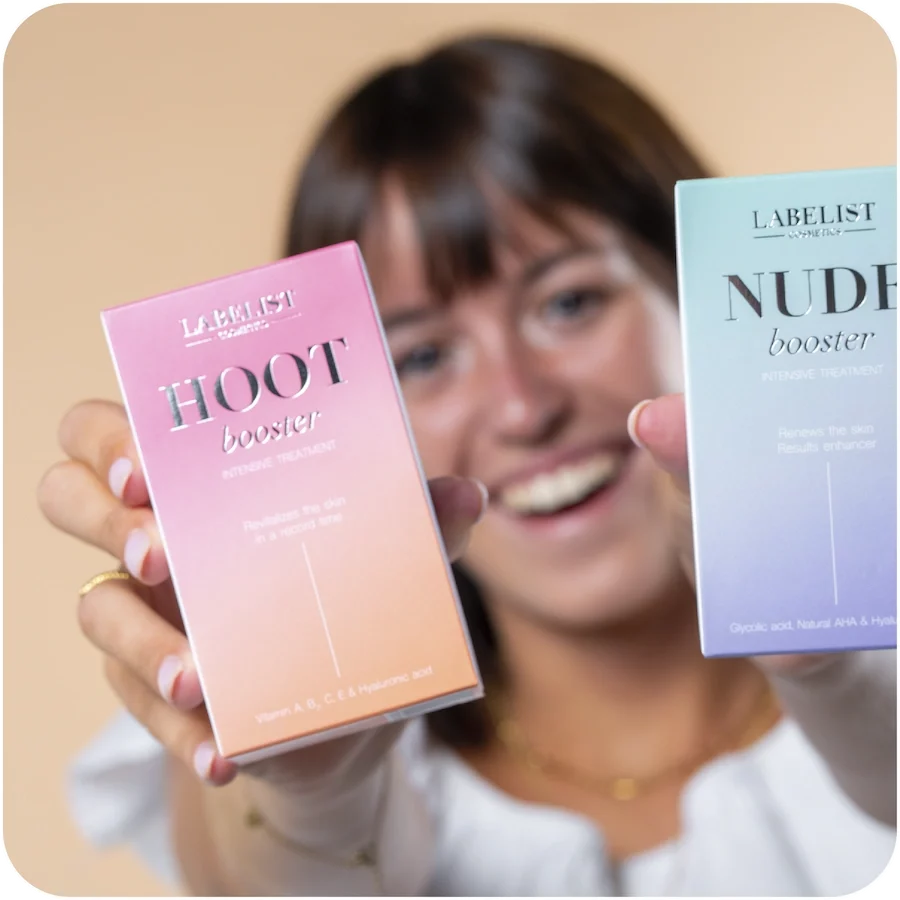 Join the Labelist Challenge!
Amazingly easy
Find your skin needs
in 3 simple steps.
Remember, immediate results. 😉