We are 2 enthusiastic pharmacists specialised in cosmetics. Our products have been developed in Barcelona (Spain) for more than 7 years.
If you are passionate about skin care, Labelist products interest you.
Labelist, is a cosmetics brand recognized for its innovative formulas, which combine traditional ingredients with proven efficacy with optimal sensorially.
Its products of pleasant application take care of your skin and fight any skin disorder. And the most interesting, its results are visible and immediate.
Science on your skin
Experience and science come together to reveal how amazing you are. Our goal is to fulfil a first need, feeling happy with yourself.
Because there is a group of pharmacists behind with a wide experience in the cosmetic field. They have been studying skin dermatology for many years and formulating products that improve its texture and wellness.
Labelist is science.
Labelist is wellness.
Labelist is experience.
Labelist is treatment.
Labelist is commitment.
We are convinced of the importance of real beauty and the specific treatments for each skin. Obviously, always respecting the well-being of the skin and the environment.
Labelist is cosmetics for real skin.
Our objective:
To cover a first need, that of feeling good about oneself.
The world is constantly evolving and changing. Minutes, days, months, years go by… our lives go by unbridled. Time flies and the worst thing is that it doesn't come back. We would like you to look at yourself for a moment… Who are you? Maybe you haven't even thought about it yet. Yes, this is your moment. We want you to devote a few minutes daily. Only a few minutes in which, looking at yourself in the mirror, you tell yourself that today will be much better, and you will love yourself more than yesterday. It seems simple, obvious and it probably sounds a little ridiculous, right? But both you and me know that it isn't. Loving yourself, feeling good and accepting yourself is a must. Yes, a necessity, the one that will make us smile, be more humorous, more active, empathetic, tolerant and, why not? also more competitive.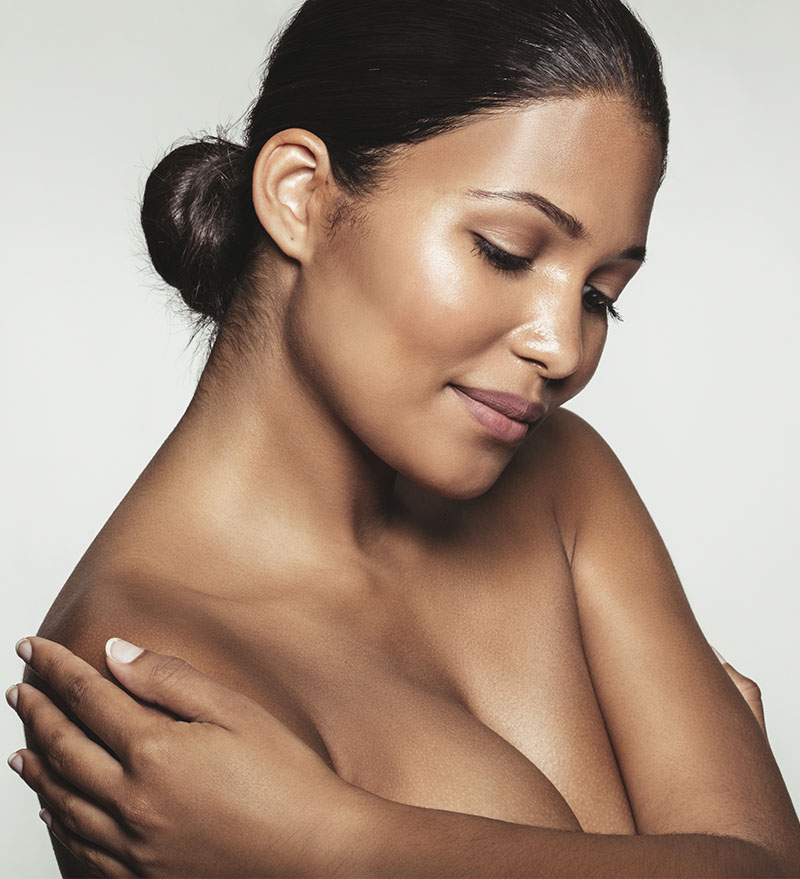 So … take a closer look at yourself. What did you think?

Time has gone so fast!

Surely, I guessed it, impressive. I would lie to you if I told you that we can stop or go back in time. The truth is why would we want to do it if time is the most valuable thing that exists? The one that makes us live experiences and become stronger every day.

However, what we can do and want is to take care of you and pamper you; make you shine and look young and fresh every day; fulfil the need of feeling good about yourself so that in the next few days you feel that, although time passes, it is not reflected in you. In other words, we want to contribute to achieve what it is known as well-being and yes! it is possible, but only if you want, if you consider it and fight for it.
Our products: Clear Beauty
Our products are carefully designed to positively impact human health, the environment and the society.
The formulas are minimalist, simplified with pure and reliable ingredients. Additives are the minimum necessary to ensure maximum effectiveness. Our products -cruelty-free- are not tested on animals and do not contain the following ingredients considered to be harmful: SLS, SLES, parabens, formaldehyde, phthalates or hydroquinone.
Natural and safe are not equivalent words. Although it may surprise many, not all-natural ingredients are safe, nor all synthetic ingredients are harmful. That's why our products incorporate both synthetic and natural ingredients. Always based on achieving the maximum user safety. Some research suggests that some synthetic ingredients may be more suitable because they contain fewer contaminants than natural extracts. In this case, synthetics would be less allergenic and would be indicated specially for consumers with sensitivities. Other reasons for using synthetic ingredients would be for the sake of sustainability and ethical considerations.
Packaging used might be recycled or reusable. The packaging is FSC-certified. This ensures that it comes from a forest that has been managed, evaluated and certified to social, economic and environmental standards.
Finally, for greater transparency, the composition is clearly transcribed on the label. The aim is to ensure consumers to be fully informed.
Trust in Labelist: dedicate a few minutes to yourself
Take a break and think about yourself.

Answer our questions and find out which products are the most suitable for your skin.